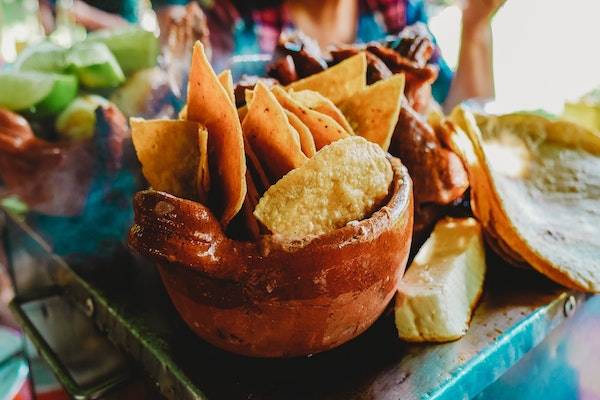 One ingredient that is key to making delicious and flavorful Mexican dishes is tortilla. When you are preparing to cook burritos, tacos, tostadas, or quesadillas, you must make tortillas beforehand. Alternatively, you can buy prepackage tortillas from the store. 
Using prepackaged tortillas is a simple and effective way to make tacos or burritos, especially when you have guests. However, there are a plethora of tortilla products on the market, and it can be a daunting task to pick the best. 
So, where do you start when buying tortilla products? 
In this article, I'll discuss all the things you need to check when buying tortilla products. Besides, I'll give you the top tortillas you can buy online or in-store. The goal is to abridge your decision making and help Impress guest with your favorite Mexican dish. 

Things to check when buying tortilla products
Today, there is a proliferation of tortilla products on the market. Because of this, buying tortillas is not a piece of cake. It's a daunting task that often requires proper knowledge of prepackage tortillas. While the buying process varies widely, there are certain things that you must consider, including: 
How do you intend to use the tortillas? 
Before you make any move, you must understand how you intend to use the tortilla. What dish do you want to cook? Do you want to prepare tacos, burritos, or quesadillas? The dish you want to cook influences the buying decision. 
For example, if you want to make soft tacos, burritos, and enchiladas, you should buy soft tortillas. On the other hand, you need firm and chewy tortillas for corn chips, hardshell tacos, and taquitos. In case you need soft tortillas buy products made from wheat flour, for a firm and chewy texture prioritize buying corn tortillas. 
How long will you use the tortilla? 
Are you buying tortillas for a one-off use? Or do you want to keep the tortillas for some days? This is an important decision to make because tortillas have different shelf life periods. Corn tortillas have a longer shelf life than flour tortillas. 
Precisely, corn tortillas can be stored in the pantry for as long as 10 days, after the "best by" date. However, storing corn tortillas in the pantry is tricky, as they require constant room temperatures to stay good. The best place to store corn tortillas is in the freezer. When kept in the freezer, corn tortillas can be used for up to 8 months. 
On the other hand, flour tortillas have a 7-days shelf life after the "best by" day. If preserved in the freezer, flour tortillas remain good for up to 1 month.
Check the expiry date 
Before you make any purchase, always confirm the expiration date of the tortilla product. Ideally, you should not buy a tortilla product that is soon to expire. Even if you plan to cook the tortillas within a day, pick a product with a long window of time before expiration. 
Confirm the quantity 
What dining plans do you have? The ideally perfect quantity of tortilla is influenced by the number of people you plan to feed. Manufactured tortillas are sold in packages containing 8, 10, 0r 12 tortillas. Besides, some brands make packages containing 20 or more tortillas. 
So, how many guests will attend the dinner? Calculate or estimate the number of people that will grace your party. Then, pick the precise number of packages you need to satisfy the crowd. Some brands have a minimum number of packages you can buy per order. Knowing the exact number of people you'll be feeding enables you to make a wise buying decision. 
Check the size 
How do you intend to fill the tortillas? Different brands make tortillas of different sizes. Generally, flour tortillas are the biggest, measuring between 7 inches and 12 inches. Their size makes them perfect for burritos. 
On the other hand, corn tortillas are 4 inches in size. Their smaller size makes them great for tacos and enchiladas. 
Choose Between Brands 
Lastly, after considering all the other factors, you should choose between brands. As you may notice, there are plenty of tortilla brands out there. Each brand claims to make tortillas with unique taste, consistency, and texture. 
However, not all brands can deliver tortillas that match the promised profile. For a reason, you must compare several brands to pick one or two with tasty, flavorful, and delicious tortillas. The best way is to check the brand reputation on social channels. Alternatively, you can preview reviews about a product on reputable eCommerce site like Amazon. Always go for the product with the highest ratings, if it meets all your requirements.
Here the best low carb tortillas products: 
Mama Lupe Tortilla 
Mama Lupe is a reasonably priced tortilla product, sold in two packages of 10 tortillas. These are low carb tortillas that perfectly suit the keto diet lifestyle. The tortillas are not only healthy, but they also taste like authentic Mexican tortillas. 
Main ingredients: 
· Whole wheat flour 
· Oat fiber 
· Corn starch 
· Soy flour 
· Wheat gluten 
· Soy oil 
· Sesame flour 
· Isolated soy protein 
Nutritional Facts: 
· 3 carbs 
Mission Low Carb Tortillas 
This is another low carb tortillas for keto diet enthusiasts. Each package of the Mission Low Car product contains 8 tortillas, and you can only buy 6 packages per order. The tortillas are fresh, delicious, and big enough for soft tacos. 
Main Ingredients: 
· Wheat flour 
Nutritional Facts: 
· 4g net carbs 
· 13g dietary fiber 
La Tortilla Factory Low Carb Tortilla 
La Tortilla Factory is a reputable company that specializes in making Mexican food products. Their low carb tortilla product offers great taste and is considered the best bread alternative for the healthy keto diet lifestyle. Each package contains 10 tortillas, and each order comes with two packages. 
Main ingredients: 
· Whole wheat flour 
· Oat fiber 
· Soy flour 
· Corn starch 
· Canola oil 
· Wheat gluten 
Nutritional Facts: 
· 10g carbs 
· 7g dietary fiber 
· 50 calories 
· 5g protein 
· 2g total fats 
Maria & Ricardo Low Carb Tortilla 
The Maria & Ricardo low carb tortilla is specifically made to suit the keto diet lifestyle. These are keto-friendly tortillas that are high in dietary fiber. Each pack of Maria & Ricardo tortilla contains 8 tortillas that offer incredible homemade texture and taste. The best thing about this product is that you can order a single pack. 
Main ingredients: 
· Whole wheat flour 
Nutritional Facts: 
· 3 g net carbs 
· 7g fiber 
· 4g protein 
La Banderita Xtreme High Fiber Low Carb Tortilla 
The La Banderita Low Carb tortilla is ideally perfect for keto dieters. The tortillas are made to meet all your low carb and dietary fiber requirements. Besides, the tortillas are big enough (8 inches) for burritos and soft tacos. On pack of La Banderita Low Carb tortilla contains 8 wheat flour tortillas. Unfortunately, a single order contains 4 packs. 
Main ingredients: 
· Wheat flour 
Nutritional Facts: 
· 90 calories 
· 4g protein 
· 9g fiber
That's it. Our tortilla buying guide. Hopefully, this guide will help you make a wise decision the next time you are looking for the best tortilla products. You can try the five product we've mentioned. These products are ideally perfect, especially if you want to lose weight through the ketogenic diet.
OTHER ARTICLES YOU MAY LIKE: