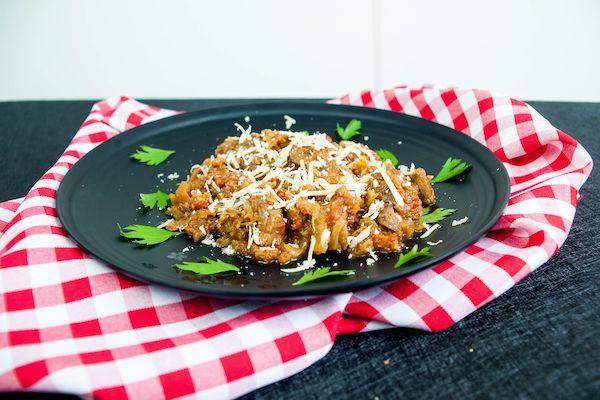 Don't deprive yourself to get a taste of your favorite! This keto spaghetti will take craving off! Pasta is so versatile as you can adjust whatever you put in it and yes that versatile since you can always use other alternatives to fit the keto lifestyle!
Ingredients:
1 ½ lb Beef
2-3 Medium Zucchini
1 ½ can Diced Tomatoes
¾ Cup chopped Onion
1 ½ cup Parmesan Cheese
Seasoning of your choice
Salt and Pepper to taste
How to prepare:
Cook beef, spiral zucchini, and shred cheese. Put all ingredients minus cheese in the crockpot
Cook on High for 1 ½ to 2 hours or on low for 3-4 hours. Add cheese at the top of spaghetti when serving.

Serving: 6 
Nutrition Facts:
| | | | |
| --- | --- | --- | --- |
| | Grams | Calories | Percentage |
| Protein | 31 | 123.8 | 32.31% |
| Fat | 24 | 217.8 | 56.82% |
| Carbohydrates | 10 | 41.7 | 10.88% |
 TOTAL CALORIES :          383.3
OTHER ARTICLES YOU MAY LIKE: