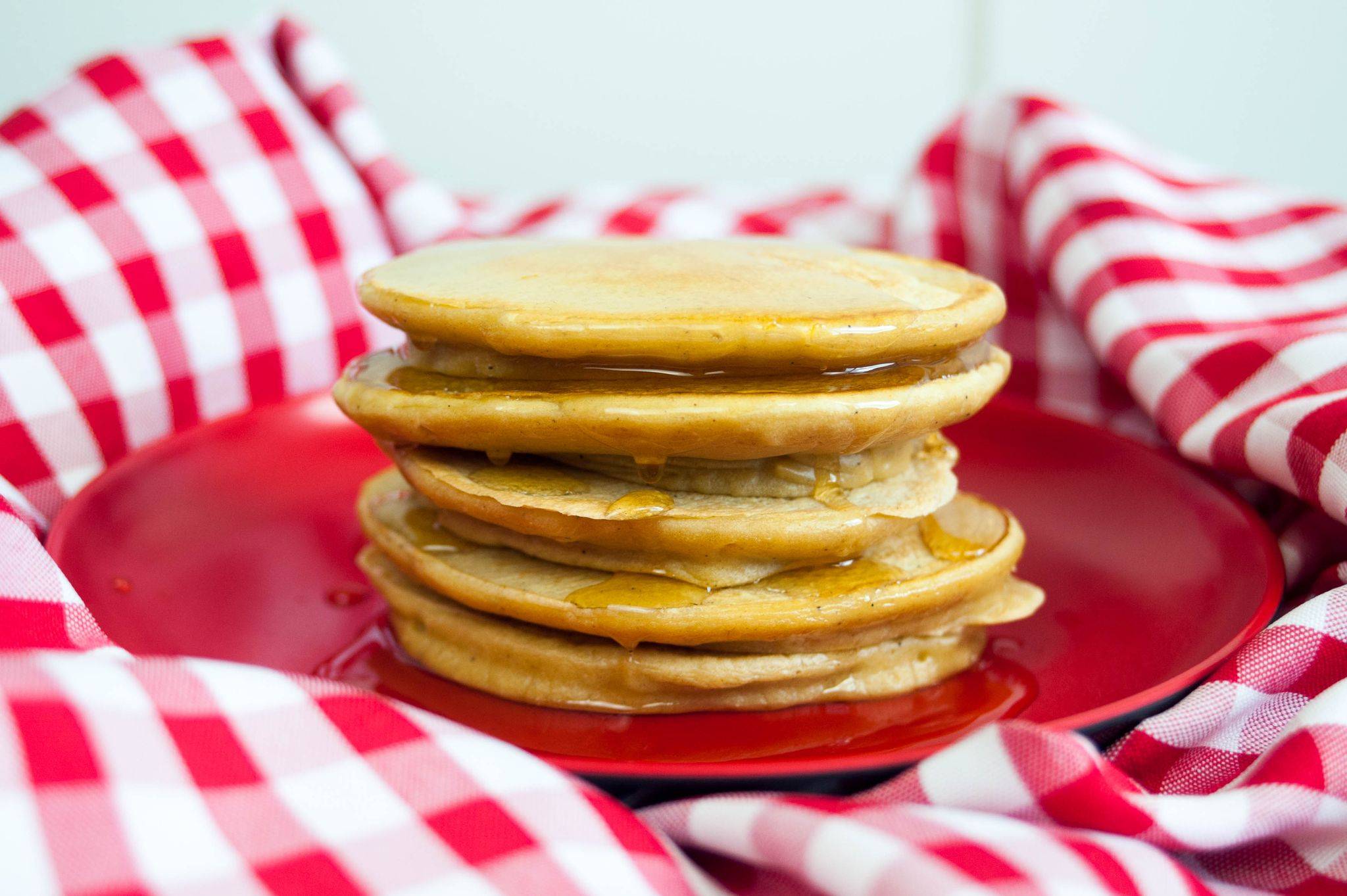 It's no secret that pancakes are a true breakfast favorite for children of all ages. This keto pancake is a must-try!
Ingredients:
2 cups almond flour
1/2 cup water
1/4 cup oil
4 large eggs
1/2 tsp salt
1 tsp baking soda or baking powder
3-4 packet Stevia
How to prepare:
Place the Softened Cream Cheese into a large mixing bowl, or a Food Processor if you want it to be even easier!
Pour the Vanilla Extract on top (Pure Vanilla Extract is best, but you can use Imitation Vanilla Flavor if you have that handy).
Crack the 6 Large Eggs on top of the Cream Cheese.
Blend by hand, or with a hand mixer or stand mixer if you prefer.
After blending the wet and softened ingredients together, slowly add in the Almond Flour as you continue to mix. If you notice the mixture getting thick enough to your liking you don't have to add all of the almond flour. If it's not thick enough, just slowly add a little more almond flour while continuing to mix.
Heat a Large Skillet up to about 290* and add enough butter to coat the bottom of the pan.
Once the butter has been melted and begins to bubble a little slowly pour in the pancake mixture to create the size pancakes that you prefer.
Cook for about 2 minutes on each side, but be careful not to over-cook them.
Plate them and smother with butter or topping of your choice.
Optional: You can experiment with adding different flavoring extracts or spices to the mix to make them taste the way you like. Sometimes we add cinnamon or pumpkin spice mix for a seasonal flavor, other times we may add Maple Extract for a little old fashioned flavor.
Serving: 10 

Nutrition Facts:
| | | | |
| --- | --- | --- | --- |
| | Grams | Calories | Percentage |
| Protein | 9 | 36.1 | 13.68% |
| Fat | 23 | 208.1 | 78.81% |
| Carbohydrates | 5 | 19.8 | 7.51% |
 TOTAL CALORIES :           264.1
other articles you may like: