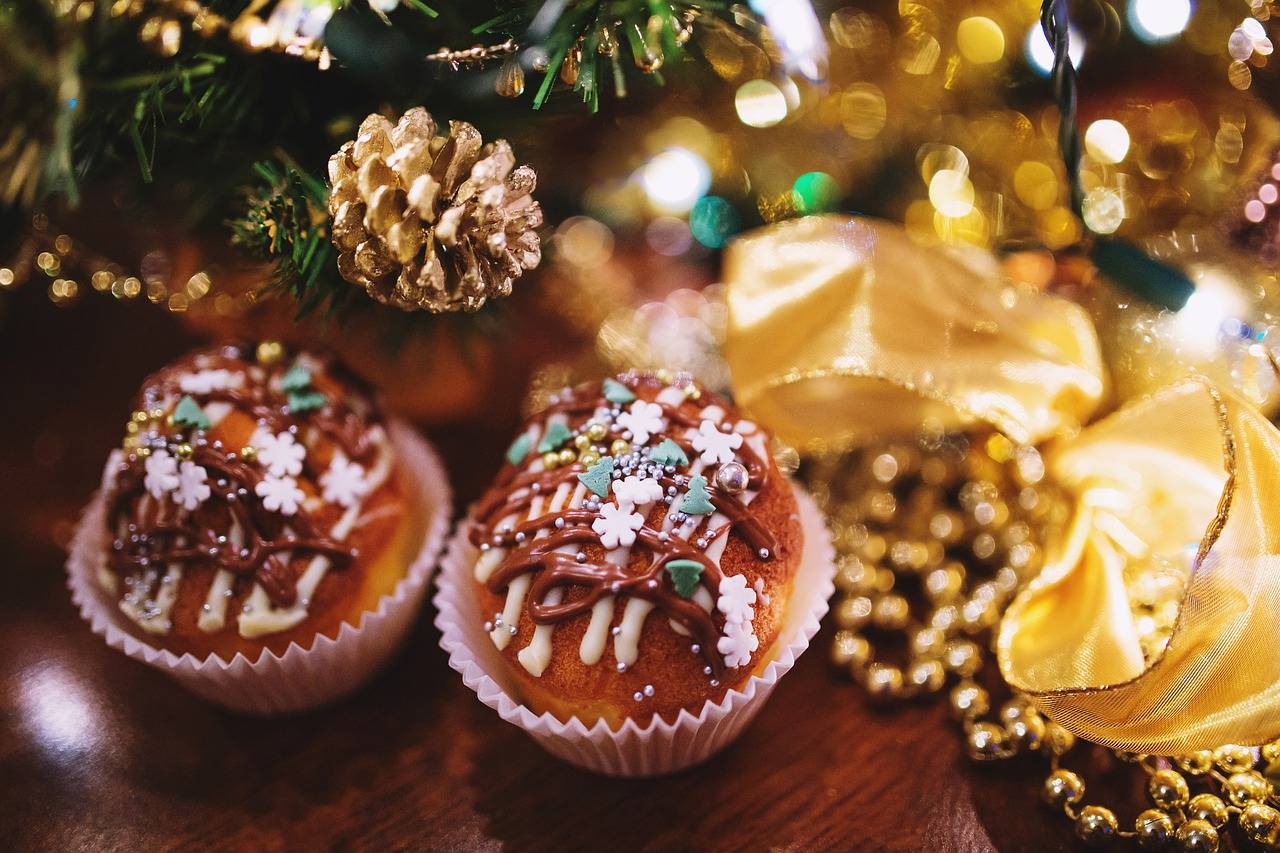 This just might be your new favorite Christmas recipe! Feel free to be creative in adding Christmas toppers too!
Ingredients:
 1 ½ cup almond flour
1 scoop keto chocolate whey protein
1 tsp baking powder
1 large egg
¼ cup butter
2 tbsp cocoa powder
3 tsp xylitol
½ cup whipped cream, without sugar (optional, to decorate)
How to prepare:
1. 
Preheat the oven to 150 ° C / 300 ° F. Prepare a baking pan of mini cupcakes, place the dishes you want, we choose silver for the Christmas season.
2. 

In a mixing bowl, incorporate all the dry ingredients: almond flour, protein powder, baking powder, xylitol, and cocoa powder.
3.In another bowl, mix the egg with the butter, beat until well-integrated. Then, slowly add the dry ingredients mixture and continue beating until you get a homogeneous mixture.
4. Place the mixture in the paper mold, fill half of the mold, and place it to the oven for about 20 minutes.
5. Remove the cupcakes from the mold, let them stand for about twenty minutes and then cover them with whipped cream. If you want a touch of color, on the tip of the whipped cream dispenser, place a drop of vegetable dye and spread it with a stick. When the cream comes out, you have a thin line of colors.
Other Articles You May Like: