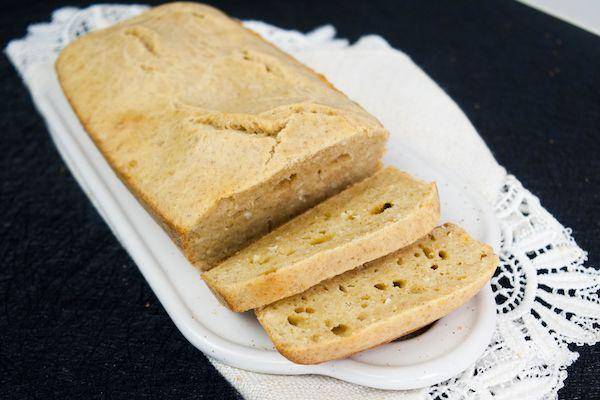 While most keto bread
 recipes can taste very eggy or crumble easily; a
mazingly, this one
 has little to no eggy taste.
Ingredients:
½ cup butter, melted
2 tbsp coconut oil
7 50g eggs
1 tsp baking powder
2 cup almond flour
½ tsp xanthan gum
½ tsp salt
How to prepare:
Preheat oven to 180C.
Put the eggs into a bowl and heat for 1-2 mins on high.
Add coconut oil and melted butter to eggs, continue beating.
Scrape into a loaf pan lined with baking paper.
Add remaining ingredients. Will become quite thick.
Bake for 45 minutes. Remove once skewer comes out of the middle clean.

Serving: 12 
Nutrition Facts:
| | | | |
| --- | --- | --- | --- |
| | Grams | Calories | Percentage |
| Protein | 8 | 31 | 12.50% |
| Fat | 22 | 199.9 | 80.69% |
| Carbohydrates | 4 | 16.9 | 6.81% |
 TOTAL CALORIES :           247.8
OTHER ARTICLES YOU MAY LIKE: