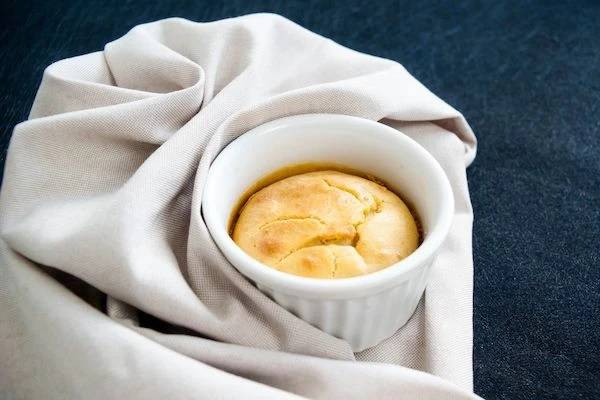 Make the 90-second keto bread. The bread
 that can be made with almond flour or coconut flour, a microwave or an oven! 
Ingredients:
1 egg
3 tbsp almond flour
½ tsp baking powder
1 tbsp butter
How to prepare:
Mix all ingredients in a mixing bowl.
Microwave for 90 seconds.
Enjoy!

Serving: 1
Nutrition Facts:
| | | | |
| --- | --- | --- | --- |
| | Grams | Calories | Percentage |
| Protein | 10 | 40.1  | 12.57% |
| Fat | 29 | 259.7 | 81.40% |
| Carbohydrates | 5 | 19.2 | 6.03% |
 TOTAL CALORIES :            319
other articles you may like: