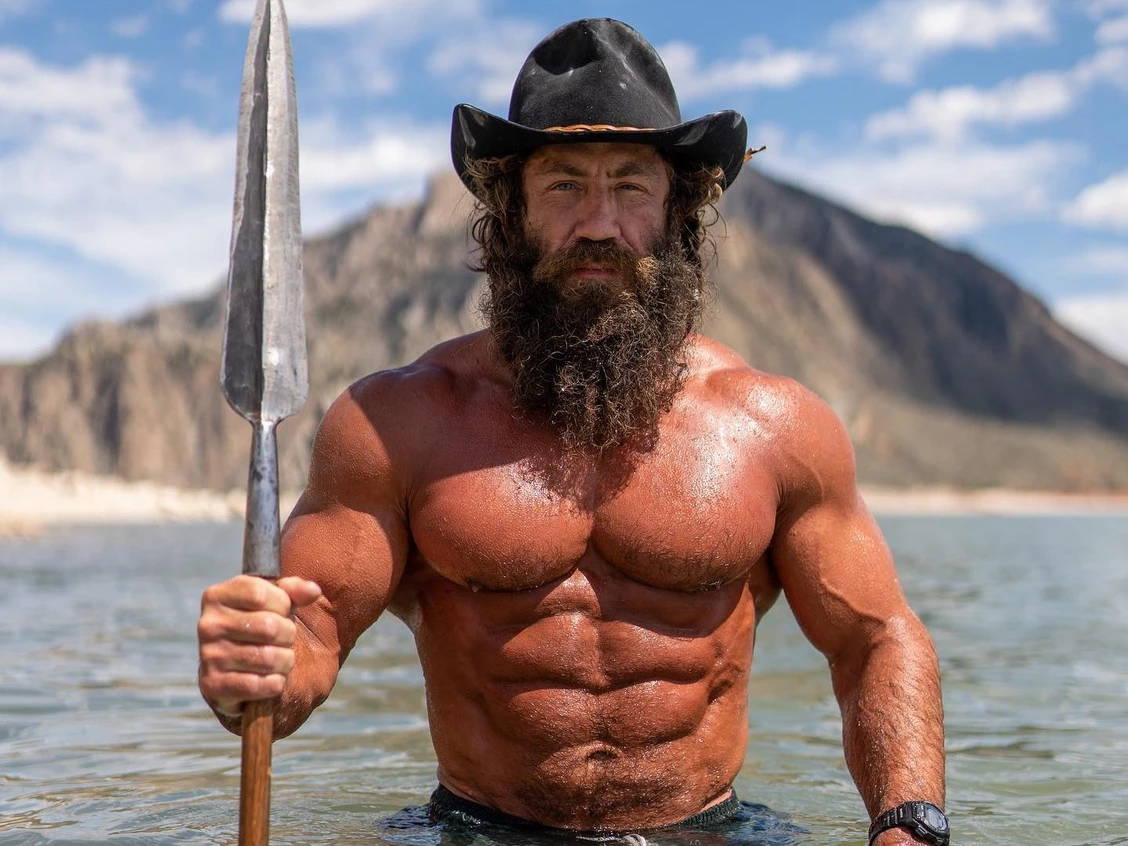 The Liver King's company, Ancestral Supplements, has gained a solid reputation for its dedication to health and wellness, embodied in their popular products such as liver, beef organs, bone marrow, and collagen. But did you know there's a promising alternative that offers the same quality, but at a more pocket-friendly price? Enter One Earth Health, a company that shares the same passion for health but also understands the value of affordability.
In this article, we're going to delve deep into a comparison of these two health and wellness giants. We'll explore each company's philosophy, dissect their top-selling products, and give you all the info you need to make an informed choice. Whether you're a longtime devotee of Ancestral Supplements or a newcomer in the health supplement realm, buckle up because this journey is for everyone seeking the best for their health without breaking the bank.
An Overview of Ancestral Supplements
Ancestral Supplements is a well-known brand in the health and wellness space. Through their motto – "putting back in, what the modern world has left out", Ancestral Supplements' mission is to honor our ancestral health blueprint through whole-food nutrients derived from animal organs.
When the Liver King started his company, he echoed the company's strong belief in the benefits of a nose-to-tail diet. This diet follows the tradition of our ancestors who ate the entire animal, including organs like the liver, heart, and bone marrow, believing these parts to be the most nutrient-dense. The concept aligns perfectly with the offerings of Ancestral Supplements, which are encapsulated versions of these superfoods.
But while the quality and benefits of Ancestral Supplements are impressive, the price point may not be as welcoming for everyone, especially those on a budget. But don't worry! There's a worthy alternative that shares the same commitment to health and quality, without leaving your wallet feeling light.
And that's where One Earth Health enters the picture!
The Story of One Earth Health
Meet Faisal Toor, the man who went from battling overeating and an unhealthy lifestyle, to launching one of the most innovative health companies around, One Earth Health. This journey wasn't a straight path, nor was it an overnight success. But today, Faisal has reinvented the concept of health food supplement – through superior quality, at affordable prices.
One Earth Health launched with their superior quality Keto Test strips that were more affordable than competitors, and this marked a significant milestone in Faisal's personal health journey.
Inspired by his positive experiences with the Keto lifestyle and driven by the life-changing feedback from customers, Faisal continued to expand his company's product line.
One Earth Health soon embraced the nutritional powerhouse of organ meats, recognizing these natural superfoods as perfect complements to the Keto lifestyle. The company's vision went beyond just selling products, becoming a platform for long-term health investments.
One Earth Health isn't just a brand. It's a manifestation of Faisal's health journey, a testament to his dedication to wellness, and a beacon for those seeking to enhance their health through quality products and sustainable lifestyle choices.
Product Comparison: Ancestral Supplements vs One Earth Health
Now it's time we look at the facts - Ancestral Supplements vs One Earth Health. Both brands are pioneering the use of excellent, high-quality health supplement products such as liver, beef organs, bone marrow, and collagen.
Let's take an in-depth look at what each company offers, along with their respective price points:
1) Liver Supplements
Ancestral Supplements' Grass Fed Beef Liver contains 180 capsules per bottle, each loaded with 500mg of one of the most nutritionally dense sources on the planet. This supplement supports liver function, aids detoxification, and is integral to maintaining a healthy immune system.
On the other hand, One Earth Health's New Zealand 100% Grass Fed Beef Liver ups the ante with a whopping 3000mg of beef liver per serving, and 200 capsules per bottle.
Aside from thyroid support and natural energy, it also serves as nature's multi-vitamin, with a rich source of Vitamins A, K, Iron, and the Vitamin B Complex. Sourced from cattle raised in New Zealand's pesticide-free, grass-dense pastures, it's GMO-free and third-party tested.
Price of Ancestral Supplement's Liver Capsules:$38.00
Price of One Earth Health Liver Capsules:$33.99
Check out One Earth Health Beef Liver for a cost-effective alternative.
2) Beef Organs
Ancestral Supplements' Grass Fed Beef Organs is a potent blend of liver, heart, kidney, pancreas, and spleen, coming in 180 capsules per bottle. This unique supplement provides proteins, peptides, enzymes, and cofactors, along with powerful nutrients to nourish our being.
Alternatively, One Earth Health offers an identical blend with its New Zealand 100% Grass Fed Beef Organs supplement.
Like all One Earth Health products, it's also pasture-raised, GMO-free, and third-party tested.
Price of Ancestral Supplement's Beef Organ Capsules:$48.00
Price of One Earth Health Beef Organ Capsules:$39.99
Interested in giving it a shot? Buy One Earth Health's Beef Organs right here.
3) Bone Marrow
Ancestral Supplements' Grass Fed Beef Bone and Marrow, with 180 capsules per bottle, are a pure combination of living bone, marrow, and cartilage. This supplement is packed with stem cells that support red and white blood cells and platelets.
One Earth Health offers a similar product with its New Zealand 100% Grass Fed Bone Marrow Supplement. It not only supports overall body health but is also a great source for collagen. You also get the added benefits of Vitamin A, K2, Omega Fats, Proline, Glycine and Glutamine.
Price of Ancestral Supplement's Bone Marrow Capsules:$52.00
Price of One Earth Health Bone Marrow Capsules:$39.99
Same great quality, but so much more affordable, isn't it? You can check this product out here - One Earth Health Bone Marrow.
4) Collagen
Collagen is the structural protein in your body that keeps you young and your skin wrinkle-free. Ancestral Supplements' Grass Fed Beef Living Collagen, containing 180 capsules per bottle, is a cartilage-based blend abundant in bioactive growth factors and vital amino acids. This collagen supplement aids joint, hair, nail, and skin health.
One Earth Health steps up with its New Zealand Grass Fed Collagen supplement. This product not only stimulates collagen production but also contains a range of collagen types for a holistic health boost. Its low molecular weight improves absorption, and sourcing directly from premium collagen sources ensures its superior effectiveness.
Price of Ancestral Supplement's Collagen Capsules:$58.00
Price of One Earth Health Collagen Capsules:$44.99
For more information, you can check out One Earth Health Collagen.
Final Thoughts
That was quite the informative journey, wasn't it? We've traveled the path of two companies, each with a unique story and a strong commitment to health and wellness.
While Ancestral Supplements brought us back to our roots with a nose-to-tail philosophy, One Earth Health enlightened us with a founder's transformative journey and a customer-centric approach.
While both brands offer amazing quality, One Health Earth does have an edge with its customer-centric price options. So, if you're looking for a vibrant, adaptable, and affordable option, then One Earth Health will be your perfect match.
So, what are you waiting for? Your health journey is a road filled with choices, and it's time to take the next step. Explore these brands, try their products, and embrace a healthier lifestyle that suits you best.
The power is in your hands!