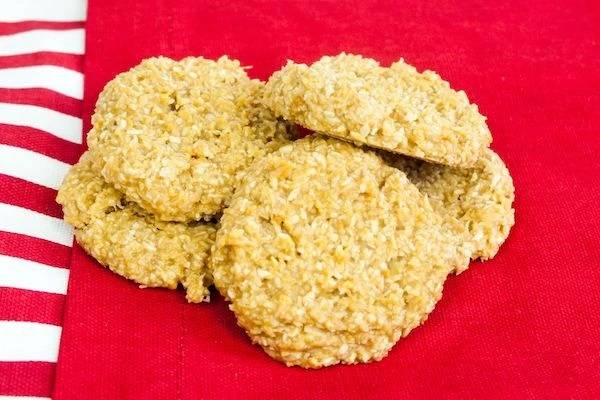 A quick healthy no-bake keto coconut chocolate peanut butter fat bomb cookies!
Ingredients:
1 ⅓ cup creamy peanut butter
2 tsp pure vanilla extract
2 tbsp unsweetened cocoa powder
2 cups unsweetened coconut flakes
2 tbsp melted butter
How to prepare:
Line a large baking sheet with parchment paper.
Combine the peanut butter, vanilla extract, melted butter, coconut flake and cocoa powder mixing well. The mixture will be gooey.
Scoop the no-bake cookies onto the parchment paper on the baking sheet. Use the back of the spoon to gently press/shape the ingredients into a 3" cookie.
Once you have all the cookies on your baking sheet, place in the freezer for 30 minutes.
Store in a large freezer bag in the freezer for whenever your sweet tooth hits.

Serving: 10 
Nutrition Facts:
| | | | |
| --- | --- | --- | --- |
| | Grams | Calories | Percentage |
| Protein | 8 | 32.6 | 12.74% |
| Fat | 20 | 183.7 | 71.74% |
| Carbohydrates | 10 | 39.7 | 15.52% |
 TOTAL CALORIES :           256.0
other articles you may like: