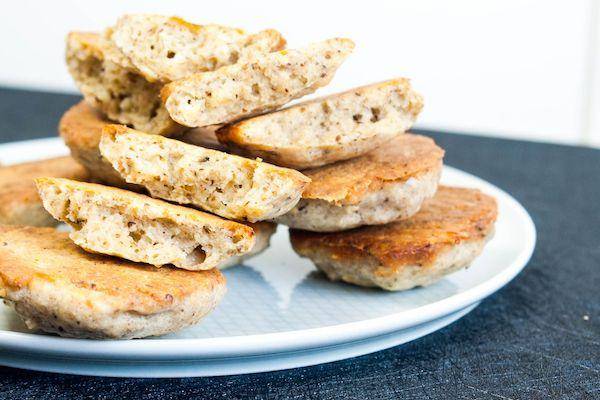 Rich, sweet, and addictive cookies - chocolate chip peanut butter cookies for the entire family!
Ingredients:
4 eggs
¼ cup butter, melted
¼ tsp salt
Pinch of oregano
⅓ cup coconut flour
2 tbsp flax seed meal
¼ tsp baking powder
½ cup shredded mozzarella
How to prepare:
Whisk dry ingredients into wet ingredients mixture.
Stir in cheese.
Drop on greased sheet.
Bake at 400F for 15 minutes.
Cut in half if to be used as a bun.

Serving: 6
Nutrition Facts:
| | | | |
| --- | --- | --- | --- |
| | Grams | Calories | Percentage |
| Protein | 8 | 33.5 | 14.03% |
| Fat | 18 | 158.7 | 66.53% |
| Carbohydrates | 12 | 46.4 | 19.43% |
 TOTAL CALORIES :           238.5
OTHER ARTICLEs YOU MAY LIKE: